2019 SUMMER CAMPS FOR TEENS & KIDS
2019 SUMMER CAMPS FOR TEENS & KIDS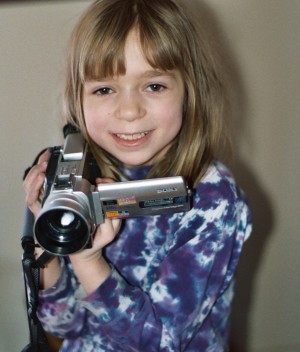 Have Fun Exploring and Creating!
Virtual Reality • Lego Animation • Filmmaking • Robotics • Acting • ROBLOX • Game Making • Minecraft • Stop Motion • Cel Animation • Photography • TV News • 3D Printing • PC Building • Drone Piloting • CAD • More!
Kids & Teens Make, Create & Have Fun!
Day Camp: Register HERE for Ithaca Media Arts Summer 2019 Day Camp! Or use mail in registration form or register online with easy Full Day / School Day / Half Day program selection.

Overnight Camp: Register for new fun-filled 5-day/4night Overnight Sleepaway Camp here!
Join us this summer for our eleventh year of fun-filled camp programs in Filmmaking, Animation, ROBLOX and Minecraft, Lego Animation, Photography, Claymation, Robotics, Game Making, CGI Animation, Acting and Voice Acting For Film & TV, Editing, Creating Web Sites, 3D Printing, CAD, Virtual Reality (VR) and Build A PC Camp to name a few! Our challenging, thought-provoking camps combine Imagination, Science, Acting, Drawing, Music, Teamwork, and the thrill of making awesome Animations, 3D Objects, Live Action Video, Games, Web Sites, Computers and other Tech and Media projects!
Campers use real cameras, game development tools, microphones, kid-safe lighting, and computers to edit and create. Film and animation projects are screened in a real movie theater on a huge screen with a big audience too! New this summer: Build Your Own Gaming PC!
Stop Watching... Start Making!
---
CREATE and COLLABORATE!
Ithaca Media Arts is much more than software and equipment skills. Learning the technology is just the beginning! We teach visual storytelling and audio awareness, and everyone gets to work cooperatively and creatively in teams!
FOR BEGINNER and ADVANCED!
Creative media and tech making can be a lifelong learning experience - the more you practice, the better you get! All camp programs may be repeated many times. Enjoy 6 or 8 weeks of summer camp at substantial discount. Campers return again and again each summer to hone and advance their skills and story concepts! Media Arts Explorer lets you sample many different filmmaking and animation techniques, and is great for beginners. If you are experienced, you will learn even more!
SCREENINGS AT ITHACA'S CINEMAPOLIS THEATER!
Enjoy our big-screen theatrical showcase for family, friends, casts and crews at Cinemapolis Theater at Ithaca Commons. See your creations exhibited in a real movie theater with a big and supportive audience on a huge screen! Tech campers see themselves in our Tech Camp mini-documentaries! Join us!!
Ithaca Media Arts is The Place For Media Making Fun!
Get The ROBLOX Building Book
ROBLOX Building Guide by Gerry Roth, our ROBLOX and Yu-Gi-Oh! teacher and counselor (aka cardgamechampion), is a new book available NOW from Gerry's ROBLOX Building Guide site or on Amazon for Kindle, click here for Amazon ordering details. It is subtitled, "The Ultimate Guide to Creating Your Own ROBLOX World."